Appealing and informative visuals
Video Production
I produce videos for websites, social media, internal communications, and more. Most productions are a one-person crew which keeps things relaxed and budget friendly. I arrive prepared to capture interviews and supporting footage that I will put together to tell the story that you're trying to tell.
Types of videos
Informational
Training
Testimonial
Recruitment
Marketing
Event
Explainer
Documentary
Drone
Construction
Company mission
Plan
Before capturing any footage we need to talk about your objectives. This can be a brief phone call or an in-person meeting.
Shoot
I arrive on site with a plan and the equipment to capture the footage needed to accomplish your objectives.
Edit
Only the best footage makes the cut. Most short videos are ready to review within a week. Any changes can be made, and that's a wrap!
Motion Graphics
Nearly all the videos made by Midland Media include some motion graphics. In fact, some videos are all motion graphics. If you want to add branding, breakdown a complex concept, or simply identify the person speaking on screen, motion graphics are the way to go.

Drone Imaging
Drone footage is frequently used in videos made by Midland Media. It's a great way to capture attention and provides a unique perspective. These flying cameras are one of the most innovative tools in modern video and photography. It's quick and easy to launch a drone and capture amazing visuals.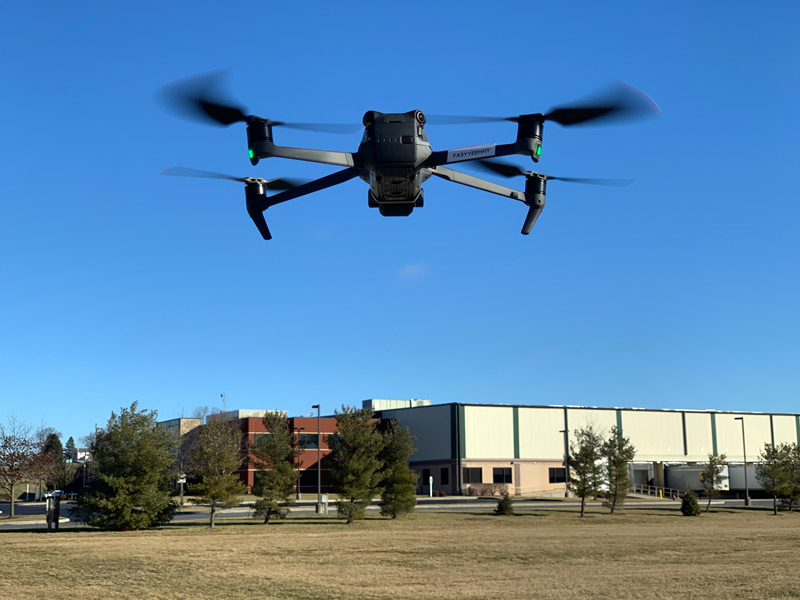 I am a licensed and insured drone operator and operate in accordance with FAA regulations.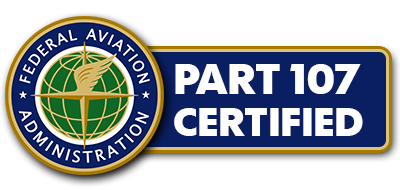 Photography
A typical photo assignment takes a few hours on site and a few hours to edit. You will receive a collection of photos that's full of variety. I do not license the photos captured. When you receive your photos, you may do what you want with them.
Web Design
I design custom WordPress websites that you can easily update yourself. It's important to have a good online presence because anyone anywhere can visit your website. If your website is out of date or not functioning properly, now is a good time to get it fixed.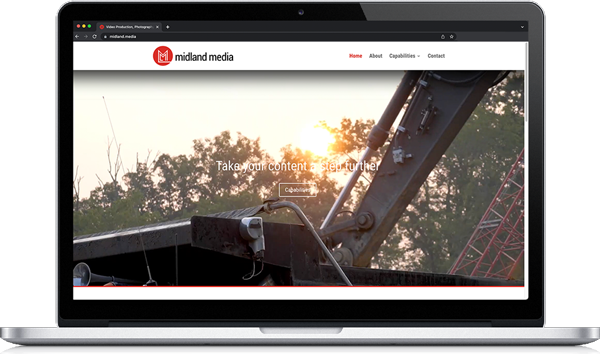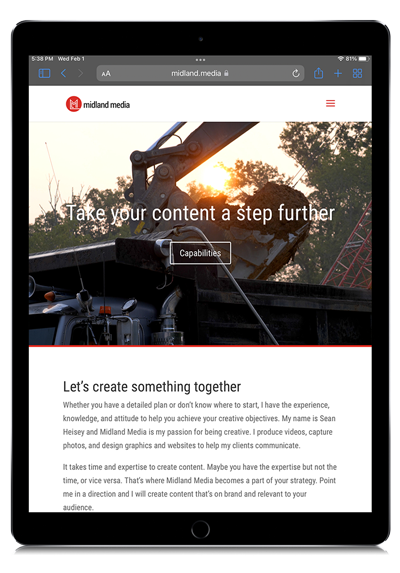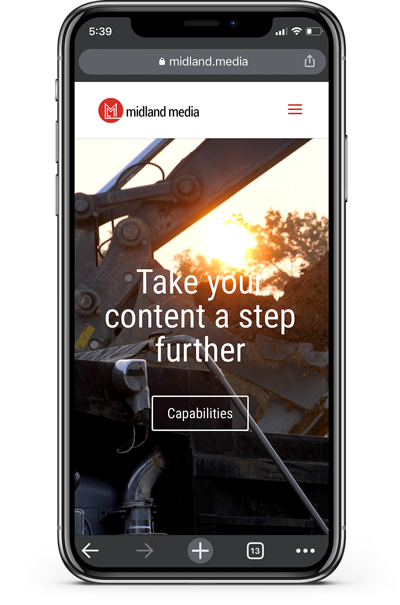 Wordpress
I build websites using WordPress. It's user-friendly, great for SEO, and very cost-effective.
Mobile Friendly
Not using a computer? I build responsive websites that work for any screen size.
SEO Optimized
I build websites using best practices that will help both search engines and people find your website.
Graphic Design
I design graphics that can be used both digitally and in print. Some graphics can also be turned into motion graphics to be used in videos or presentations.
Types of graphics
Web
Data
Social media
Brochures
Posters
Booklets
Invitations
Logos